Talking about Telling Stories
31%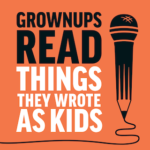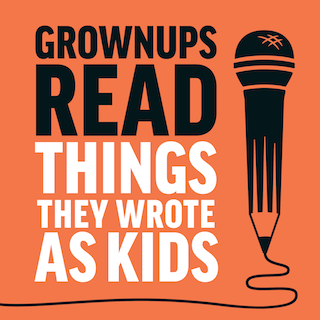 Podcast: Grown-Ups Read Things They Wrote as Kids
I wrote a story about my grandfather's death when I was 16. And I read it starting at minute 14 of this really fun podcast.
Storyteller
This all started when I began my blog in the summer of 2012 during my treatment for non-Hodgkin's lymphoma. It covers health, adventure, transitions, and writing all about it. Live as a survivor is varied, complex, and ongoing.
I've also written a book, Wait, It Gets Worse: Love, Death, and My Transformation from Control Freak to Human Being, and it's coming out on March 19! I've created a page just for my little newborn where you can do all the things that book pages let you do, like click on buttons that let you preorder it. I'm SUPER excited, thank you all for your support and encouragement.
Finally, every now and again, someone (like 2nd Story in Chicago) is kind enough to put me on a stage or a podcast where I then tell a story or talk about my storytelling. I do enjoy it, and sometimes I get a nice complement for my work, which is wonderful.
Talking about Storytelling
I've learned a lot in the last decade about work, health, writing, the illusion of control, and being human. I'm happy to talk to anyone who wants to hear more. Sample topics:
Navigating life's transitions
Is our work culture broken? How cancer showed me the dangers of stress and overexertion
Why you need to advocate for your own medical treatment and how to do it
How cancer helped me kick my control addition
Why my "athlete" identity made coping with cancer more difficult and how I was able to create a new identity
Your body knows more than your brain, so why don't we listen?
My career as a lawyer and how it shifted after cancer
If this interests you, please reach out!